There are two types of guaranteed phone contracts available – the type of contract that includes a mobile phone as part of the deal and a SIM only contract (no phone handset included).
Your own personal and financial circumstances will determine whether you will apply for a contract that includes a handset or a SIM only contract.
The good news is that there are companies that specialise in offering guaranteed mobile phone contracts and also guaranteed SIM only contracts. Both of which will typically involve no credit check (or a soft credit check).
How to get a guaranteed phone contract
If you need a phone contract that includes a handset there is one online phone shop that guarantees an offer of a contract tariff and a handset to people that are over the age of 18, even if they have been turned down for a phone contract in the past. The network is called PG Mobile.
PG Mobile
If you go to the PG Mobile website and select the "guaranteed pass" option from the "mobile phone" option in the drop down navigation menu you will find a list of mobile phone that you can choose from on a guaranteed contract basis.
Contracts range from 12 to 25 months in duration and there are handsets from LG, Samsung, Microsoft and Acer among others.
Some of the higher end phone models require a deposit to be made towards the cost of the phone, but there are options that offer a brand new phone up front with no deposit to be made towards the phone.
After a few months of your phone contract PG Mobile offer upgrades to the latest range of smartphones.
Check out the guaranteed phone contract deals from PG Mobile.
What should I bear in mind with high acceptance phone contracts?
When a phone shop offers a guaranteed phone contract it will inevitably be on a no credit check basis and the vast majority of applicants will be applying because they have bad credit or no past credit history. This means the phone shop is taking a risk by offering the phone contract so to try to minimise their risk they will usually offer free handsets that are medium to low range in case the applicant is unable to pay their bills and defaults on payment. But once you have proved that you are able to pay bills in full and on time, you will have earned the trust of the retailer and they are usually happy to then offer upgrades to the latest smartphones.
So when considering taking out a guaranteed phone contract consider the following –
Initially you may not have a wide choice of free handset, but after you have paid some monthly bills you will usually be offered a better handset upgrade (check this with the provider)
Paying a deposit towards a phone will help you to get a better phone handset
Decide whether you need a handset or whether you are happy with the phone you have currently and could opt for a cheaper SIM only contract.
Guaranteed SIM only contracts
SIM only contracts are easier to obtain than standard mobile phone contracts because as part of a standard phone contract a handset is often supplied free of charge. With a SIM only contract there is no handset on offer – only the SIM card is sent out which is then placed inside the current phone of the applicant.
The fact that no phone is included in a SIM contract means there is no risk to the retailer of the customer applying for a contract and keeping the phone handset whilst not paying the bill.
A SIM card is an exponentially cheaper piece of equipment than a fully featured handset so credit checks are less of an issue with SIM only plans than standard phone contracts. In fact there are networks that offer no credit check SIM only deals if the applicant has very bad credit history.
If you are looking for a guaranteed SIM contract that does not need you to pass a credit check to get a contract, the recommended providers is –
The People's Operator

The People's Operator solely offer SIM only contracts and are one of the few phone networks that do not require a customer to be credit checked.
If you have bad credit or you are concerned that you would not pass a credit check, TPO is the best SIM only option.
The fact that they do not require a credit check does not mean that their tariffs are expensive. On the contrary, TPO offer a range of extremely competitive SIM contracts that start just over £5 per month and range to around £15 for unlimited minutes, unlimited texts and a generous 6GB of data.
Life Mobile

Life Mobile used of offer a no credit check SIM options but have recently begun to credit check applicants. However, they offer competitively priced SIM deals starting at less than £5 per month and operate on a rolling 30 day contract so you would only need to give a months' notice to terminate the contract.
If you have bad credit taking out a cheap SIM contract on a 30 day basis could be a cheap way to begin work on rectifying a poor credit record. Furthermore, Life Mobile state that after several months of SIM only payments they will typically offer a customer in good standing an upgrade to a pay monthly handset.
High acceptance phone contracts
We have several years' of experience of advising customers with bad credit about which networks and phone shops have the highest acceptance rate of contract application passes.
There are a number of different factors that need to be taken into account when selecting a contract with a view to passing the credit check and application criteria along with the individual credit status of the individual applying. Our data backs up certain patterns as to the providers and networks that have higher levels of contract application passes than others. Therefore, if you are concerned about your credit history it is worth maximising your chances of success by applying to the company that has historically higher pass rates that other companies.
Give yourself the highest chances of phone contract application success
Before taking the plunge and applying for a standard mobile phone contract it is important that you are aware of certain factors that can impact your level of success. This is particularly important when applying for phone contracts with bad credit.
Do not make several applications for standard phone contracts within a short space of time as these will be noted as failures to secure credit in your credit file and could negatively affect your chances of subsequent applications
If you are applying for a phone contract with bad credit do not choose the latest expensive smartphone as this will be much harder to acquire by passing a credit check than a more modest phone model
Consider paying a deposit towards the phone as this could help to pass the credit check
Apply online extremely carefully. By that we mean ensure that there are no typo's and your information is absolutely correct.
Phone networks will check your application data against your credit file and electoral register so make sure the data in your credit file is correct (it is very easy to get a copy of a credit report from Experian or Equifax and request changes to be made if there are errors present) and make sure you are listed on the electoral register as this is what will be used to confirm that you live in the residence you state on your application
Applicants are advised to be 18 years or older
Try to ensure that your finances are in the best shape possible before applying. This can mean paying off existing debts if possible such as loans and credit cards, clearing an overdraft, etc. Basically following financial common sense. Although do bear in mind that a credit history is required for a credit check agency to see you as credit worthy.
Apply to the online phone shops and networks that we recommend as having higher than typical pass rates SEE BELOW
Phone shops with the best contract pass rates
Our latest data shows that an application to one of the following online phone shops would result in the best chance of having an application succeed even with bad credit.
Mobiles.co.uk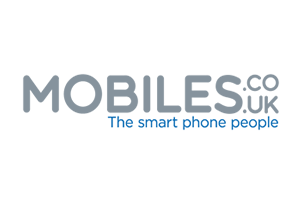 Affordable Mobiles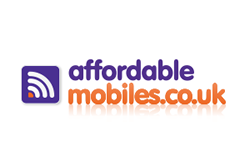 Phones.co.uk
ID Mobile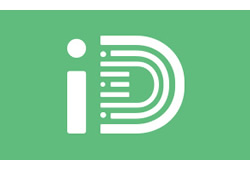 Mobile networks with the highest level of contract acceptances
Networks tend to accept fewer bad credit contract applications online than independent online phone shops in our experience but we have seen numerous bad credit contracts being accepted by the following networks.
O2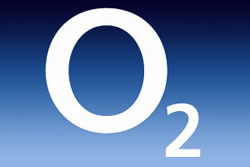 EE
Virgin Mobile