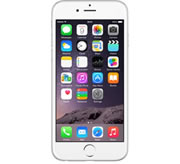 If you are looking for an iPhone with a large quality screen, the iPhone 6 Plus is the iPhone for you. It comes with the 5.5 inch Apple screen (the largest of any iPhone) and due to the increased size of the phone, the battery has had an upgrade so battery life is improved when compared with previous iPhone models.
The iPhone 6 Plus is a premium Apple iPhone so contract prices are on the high side. As a consequence if you are applying on a bad credit basis there will be a stringent credit check that will need to be passed before a contract is accepted.
See what deals you could get on a new or refurbished iPhone 6 Plus from our comparison table.