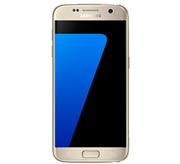 The Samsung Galaxy S7 is the latest smartphone from Samsung (at the time of writing) which has been released to universal acclaim. It is arguably the best phone on the market currently and many believe it to be the best android phone made to date.
The phone sports a 5.1 inch HD screen, 12MP camera, a huge 3,000mAH battery, 4GB of RAM, Exynos 8890 octa core processor, water proof design and even a dedicated 5MP selfie camera!
With all these premium features comes a premium price. It is one of the more expensive phones on the market so be careful if you are applying with bad credit as there will be stringent credit checks for any contract applicant.
See the latest Samsung Galaxy S7 contract deals from our comparison table.