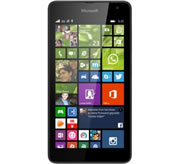 The Microsoft Lumia 535 is one of the cheapest smartphones on contract – you can get the phone free of charge on contract for less than £5 per month at the time of writing.
If you're looking for a good quality, fuss free smartphone that does all the basics well, the Microsoft Lumia 535 would be a very good choice.
See the latest Microsoft Lumia 535 deals today.